Empire Roofing & Exteriors Contractor Guelph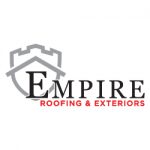 Empire Roofing & Exteriors Contractor Guelph
We do it the RIGHT WAY… EVERY TIME!
What sets us apart? Our Process. Empire Exteriors is a Roofing and Insulation company in Guelph doing roof repair, new roof installation, re-roofing, shingle repairs, etc. Guelph roofing company with professional and fully vetted crews.
Never accept a quote without a proper roof inspection. Many Guelph roofing companies drop quotes in your mailbox and many others start working without even looking at your roof. Prevent wasting money or getting an inadequate repair and always trust a company that does roofing inspections over those that don't.
Looking for roofing companies in the region that do a great job and care for your home? Our company has been built with that in mind. We care about our customers and their homes as much as they do… sometimes more. We have pride in our work and believe in building a solid reputation that lasts for years to come.
Roofing Cambridge