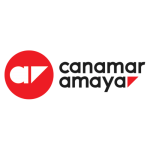 Long Business Description
Canamar Amaya is a future inspired, present centered design and branding team. A firm that does, thinks and lives for creative work and innovation and puts all to work for you and your business. User experience getting along with great design and the best coding practices, that is how our work is done. Need a new website? Does your brand need a refresh? Need better pictures of your team or products? Reach out to us and we can help your business find the success you need.
Main marketing and design services:
Web design
Branding
Graphic Design
Web development
Commercial Photography
Expertise, experience, service. Our team works hard in every project, to us, every client is as important as the largest companies.