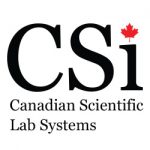 Long Business Description
Canadian Scientific specializes in laboratory building and lab equipment for design and installation of lab furniture and all types of laboratories. Lab furniture, laboratory casework, epoxy countertops, phenolic countertops, fume hoods, lab fixtures and more.
Canadian Scientific specializes in the design, supply and installation of lab furniture & equipment for Canadian academic, healthcare, industrial, research, and commercial testing laboratories.
Fume hoods, countertops, lab equipment and more!
Our product line includes the following:
Lab Countertops
Epoxy Countertops
Lab Furniture British Columbia
Fume Hoods British Columbia
Laboratory Casework
Our company has many years of experience building labs across Canada, serving clients in the Manufacturing, Chemical, Agricultural, Government, Education, Military and Food industries, our products and equipment are top quality. Our services are performed with the highest standard of service and technique. We help clients in British Columbia, Alberta, Nunavut, Yukon, Ontario, Manitoba, Saskatchewan, Nova Scotia, New Brunswick, Newfoundland, Northwest Territories.
Professional, high quality, top shelf products. Our lab building team can design and install the lab your organization requires.