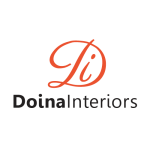 Long Business Description
Interior decorator Waterloo
Doina Interiors is an interior decorating firm that offers great design at prices that you can honestly afford. If you are looking for a change in your home or simply want to improve your small business space, Doina Interiors interior decor and design services has a solution for you.
Owned and operated by interior decorator Doina Grama, we are established in Waterloo and serve Kitchener, Cambridge, Guelph and Rockwood.
Book a free consultation and learn what we can do for you. Whether you are looking to create a beautiful new space in your home or stage your home for sale (and get a better price!), our experience has you covered.
Services include interior decor and home staging.
We believe quality interior decór is a solid investment. It increases the value of your property and a carefully planned interior gives you both aesthetic and functional benefits that will improve your lifestyle.