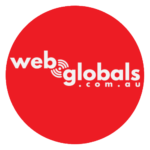 Long Business Description
Digital Marketing Agency - WebGlobals is a digital marketing agency Sydney based company that specializes in WordPress website design, Search Engine Optimization (SEO), Social Media Marketing, e-Commerce Solutions, Google AdWords (PPC) advertising, Video Creation for marketing and branding purpose. We don't just create websites, we create websites with a touch of excellence. Our experts are equipped to create responsive and user-friendly websites and strategies for your business. Every business is unique, and we treat it as such. Our expert critically analyses your business and develop the perfect strategy to take your business to the next level. We use the latest trending technologies to and use all the necessary plugins are added and coded to make your website SEO friendly. WebGlobals aims at increasing the rankings of its clients in all search engines. This makes them one of the leading Sydney Search Engine Optimization providers in Australia. We only seek the best results for our clients.
We provide digital marketing solutions to grow your business online with WebGlobals. WebGlobals is the leading social media marketing company that promises to convert your business into a renowned brand. Our team comprises some of the social media marketing experts having years of experience in the field. We help you reach and engage with your customers. PPC advertising is the fastest way to generate leads and sales for your business. We deliver better traffic and conversions with targeted PPC campaigns. Get in touch with an excellent digital marketing company.