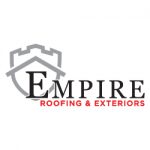 Long Business Description
We do it the RIGHT WAY... EVERY TIME!
What sets us apart? Our Process. Empire Exteriors is a Roofing and Insulation company in Guelph doing roof repair, new roof installation, re-roofing, shingle repairs, etc. Guelph roofing company with professional and fully vetted crews.
Never accept a quote without a proper roof inspection. Many Guelph roofing companies drop quotes in your mailbox and many others start working without even looking at your roof. Prevent wasting money or getting an inadequate repair and always trust a company that does roofing inspections over those that don't.