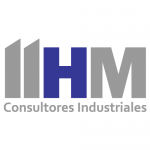 Long Business Description
The IIHM Industrial Consultants specialize in helping businesses who wish to set up business in Mexico. For companies that need help with Mexican regulation compliance related to health and safety, workplace health, payroll management, hiring and staffing, personnel recruitment and human resources management. Other services include environmental regulations compliance, civil protection compliance and other regulations related to the operation of a business in Mexico.
Your trusted industrial consultants in Mexico
Our company has more than 40 years of experience as professional consultants. We have worked with some of Mexico's largest corporations and many organizations from other countries such as US, South Korea, Japan, Spain and Germany.
Our top team of experts specialize in a field related to our consulting. We have close relations with many government agencies and know how to navigate the legal system to ensure proper regulation compliance and best practices.
Our offices are located in Monterrey and Merida to better serve all of the country.